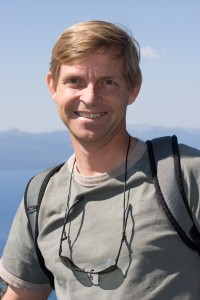 Carl graduated with a BSEE from Stanford University in 1979. Seeking a way to combine his passions for filmmaking and technology, he founded 
Pacific Data Images
 in 1980. PDI became, and continues to be, one of the pioneering and most highly innovative creators of computer animation for film and television. During his 20 years of leading the organization, PDI produced over 700 commercials, worked on visual effects for over 70 feature films and, in partnership with DreamWorks SKG, produced the hit animated film "
Antz
" and the Academy Award winning "
Shrek
." The company has received multiple Emmy Awards and in 1998 Carl was recognized with a 
Technical Achievement Academy Award
 for PDI's contributions to modern filmmaking. In early 2000 he sold PDI to 
DreamWorks SKG
, where the company continues to develop and produce animated feature films, including the "Shrek" series and "Madagascar."
Carl is currently an Associate Professor at Carnegie Mellon's Entertainment Technology Center, and is the Director of the Silicon Valley satellite campus. He mentors and advises students working on their Masters in Entertainment Technology degrees and teaches a course on entrepreneurship. In addition, Carl is an advisor for a number of companies, where he specializes in helping to direct and manage creative organizations that are technology based.
Prior to joining Carnegie Mellon, Carl was the CEO and founder of Uth TV, a television and web outlet tapping into the exploding power of youth voice and digital storytelling.
From 2000 through 2002, Carl was a Managing Director at Mobius Venture Capital (formerly Softbank Venture Capital) where he focused on investments in the technology and media space.
Carl is also active with a number of non-profit organizations.
Carl was a founding board member of the Visual Effects Society (VES) in 1995 and served as the Chair of the Society's Board of Directors from 2004 through 2006. The Visual Effects Society is an organization comprised of nearly 3,000 effects professionals who desire to honor, advance and promote visual effects for its membership and the industry as a whole.
From 2008 through 2013, Carl was a member of the board of ConnectEd: The California Center for College and Career. ConnectED is dedicated to improving California's high schools and preparing students for postsecondary education and careers.
From 2003 through 2005, Carl was a member of the Board of Trustees of Montalvo Arts Center. Montalvo is a non-profit organization dedicated to inspiring a love of the arts. During his three years on the board, Carl chaired the Visual Arts Committee, the Performing Arts Committee and served as a Vice President on the Executive Committee.
Carl also served on the Board of Advisors of Media-X at Stanford University. Media-X is a multi-disciplinary research and industry initiative focusing on the future of interactive media.
Carl is married and has two sons. He is an active photographer, an amateur musician, enjoys building original projects (such as a functioning electric guitar built with Lego), and participating in outdoor activities such as fly fishing and wakeboarding.